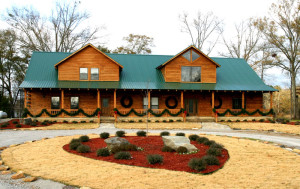 The Hunting Lodge is located on the Tennessee- Tombigbee River but is away from all the commercial river traffic. It is an excellent fishing get away. The lodge has 9 bedrooms each having its own private bathroom. We also have a large dining room and 2 sitting rooms and a big loft that overlooks the water.
Being located 1 hour from Tuscaloosa AL, Philadelphia, Columbus, Meridian MS; we are close enough for all attractions, but still far enough away from the noise. We have small lodges that are located away from the main lodge if you want extra privacy.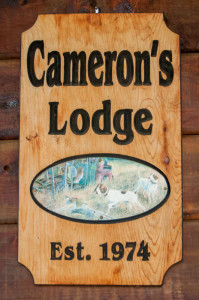 As an Alabama Fishing Lodge, the fishing is some of the best you will find. We are located right on the river and the fishing "right off the back porch" is great. The boat landing is just 5 minutes from the lodge. If river fishing is not for you then you can have your choice from one of our many ponds of catfish or bass and bream. Guides are available.
We also have trail rides on horseback or Belgium horse drawn wagons. Clay Shooting is available on site. We have excellent choice of ponds from which to fish for bass, bream and catfish. Lots of family fun in a quiet atmosphere to "get away from it all".
Corporate and Business Retreats (Several breakout rooms available)
Class Reunions
Church Retreats
Family Reunions
Weddings and Receptions
Much More …